Mom, daughter make finals for top auctioneer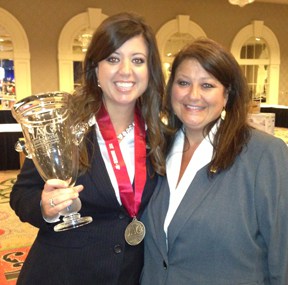 Maumee-based bid-calling duo competed in Louisville event
By Tyrel Linkhorn, Toledo Blade Business Writer
The breakneck pace of a good auctioneer is captivating, but being successful is about more than just hollering out prices fast.
"Yes you're calling different numbers, but in between those numbers you're really trying to make a sale," said Sara Rose Bytnar of the Maumee-based Rose Auction Group. "It's encouraging more bidding, telling them [bid] one more time, describing the item you're selling."
Mrs. Bytnar should know. A third-generation auctioneer, she's been bid calling nearly as long as she's been talking. Last week, she was recognized in the National Auctioneers Association's International Auctioneer Championship as first runner-up in the women's division.
One of her competitors in the final round? Her mother, Beth Rose.
"It was really cool for us to kind of be able to share that moment," Mrs. Bytnar said Tuesday. "Obviously there's nerves that go along with it, but it was cool for us to do that together."
Mrs. Bytnar said it was the first time a mother-daughter duo made the finals of the annual competition. It's not the first time a Rose was there, however. Mrs. Bytnar's aunt, Pamela Rose, won the competition in 1998. Her mother has previously been a finalist.
"The Rose family has been very active in the National Auctioneers Association for several years. Sara, as a young auctioneer, is really doing well," said Hannes Combest, chief executive officer of the 3,900-member group.
The competition, which drew nearly 100 participants last week, is part of the association's annual conference and show. This year the show was in Louisville.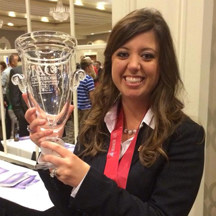 Mrs. Bytnar, 28, lives and works in Naples, Fla., but frequently travels to Ohio to manage the company's auctions here. She also is active in charity auctions in Florida.
Auctioneers competing in the International Auctioneer Championship sell two items in the first round. The ones who advance then have an interview and another round of bidding.
Ms. Combest said it's a talent, but it's also a developed skill.
"In order to be a good bid caller, you have to be clear, you have to make sure people understand you," she said. "Certainly the speed and cadence are criteria as well, to have that cadence that brings the buyer in."
Reprinted with permission of the (Toledo) Blade, July 16, 2014:
Contact Tyrel Linkhorn at tlinkhorn@theblade.com or 419-724-6134 or on Twitter @BladeAutoWriter.