Become an Auctioneer!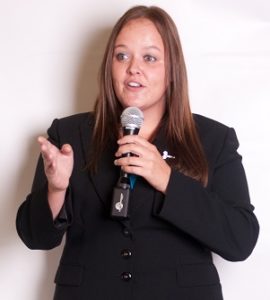 Become an Auctioneer and you could become a Champion too!
Whether you aspire to be a champion auctioneer or want to focus on another area of the Auction Industry, a solid education in Auctioneering is a must!  Tap into the most Profitable Way of Converting Goods, Assets and Real Estate into Cash!  Learn the Tools Necessary to Start your own Auction Career!
Join the Michigan Auctioneers Association and Attend Auction School to get started!
*Pictured:  Laura Mantle, Michigan Auctioneer Champion 2014
*Video Below: Eli Troyer, Michigan Auctioneer Champion 2017