Annual Conference 2018 – Kris Kennedy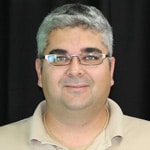 Kris Kennedy
Auction Flex
Saturday, February 3, 2018
9:00AM – 5:00PM
Kris attended Florida State University and takes care of sales, marketing, trade shows, and lead customer support for Auction Flex. As a certified auction technology instructor, he teaches at auction schools across the country as well as conducting user seminars with Auction Flex. Hobbies include restoring vintage Jeeps and motorcycles, reading, and spending time with family and friends.
Auction Flex will be hosting a one day seminar in Frankenmuth, MI on Saturday, February 3rd from 9:00am until 5:00pm.
Seating for this seminar will be limited to the first 25 attendees who fax back the registration form and fee ($100 per person). Registration includes refreshments, lunch, and the seminar.
This seminar will be a full review of Auction Flex from beginning to end. We will discuss commission schedules, inventory, cataloging, check-in, clerking, cashiering, internet absentee bidding, internet-only auctions, webcast auctions, self check-in kiosk, mailing list builders, phone bid scheduler, multi-parcel, etc. Additionally, this is a great opportunity to network with your peers.
If you have any questions, please don't hesitate to contact us. As always, thank you for being an Auction Flex customer. To Register, Contact: Auction Flex \Bidopia, seminars@auctionflex.com, 352-414-1947. *Separate Registration Required.