Summer eGavel 2015 Pg8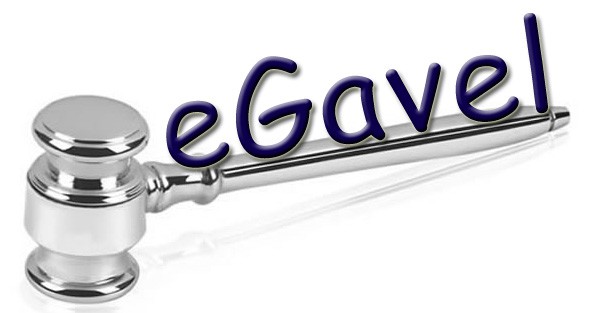 Welcome to the MAA's Summer 2015 eGavel!
Summer 2015 eGavel Home, Page 1, 2, 3, 4, 5, 6, 7, 8
To view the entire Summer 2015 eGavel in pdf format, click here!
MAA Announces Discounted Payment Processing Program

MAA has joined forces with TSYS Merchant Solutions, we understand your business is changing and the ability to accept multiple forms of payments is essential. Credit card processing is not limited to just the processing of individual credit cards. This industry has grown to include processing of debit cards, electronic check conversion, ACH transactions and the ability to accept payments over the internet through a payment portal. The industry has changed to accommodate the needs of individual merchants, such as your practice, as well as the demand from the consumer. The program that has been established for MAA members includes:
Discounted group rates on Visa® and MasterCard® transactions
No monthly minimums, no hidden fees
Quick payment on transactions
Value Added Services: debit card acceptance, mobile solutions, check verification/guarantee services, and EASY on-line access
Dedicated account management team
TSYS Merchant Solutions will prepare a FREE confidential rate consultation, which will allow you to see if your current processor is meeting your needs and expectations in the most economical way. Or to show you the benefits of beginning your own card acceptance program. As they always say, membership has its privileges. And being an MAA member allows you to take part in this program, allowing you to receive discounted rates that MAA has negotiated for you. The hard work has been completed, and now all you have to do is allow TSYS Merchant Solutions to show you how you can help reduce your bottom line on card acceptance!
A TSYS Merchant Solutions representative will be contacting you soon to discuss the savings opportunities of the new MAA program, and the other benefits to your auction company. If you would like more information about this great program immediately, please contact the MAA to be put in contact with a TSYS representative.  (616) 785-8288 or info@msaa.org.
The MAA has many member discount programs!
Office Depot Office Max: Save big money with this new MAA Discount Program!
Community Papers of Michigan: CPM is pleased to offer a discount to MAA Members.
Constant Contact Email Marketing: The MAA has secured extra discounts for MAA Members over many "other" programs out there!
Send Out Cards: MAA Members get access to this great contact management program with Send Out Cards.
UPS Shipping Discounts: MAA Members can now save up to 32% on UPS Shipments.
Discounted Faxing: MAA Members can take advantage of online faxing and save $3 off published rates with this program.
Identity Theft Protection: Keep yourself protected with this great service to MAA Members from IT Risk Managers.
Members Only Discussion Forum: MAA Members are able to share ideas, fill staffing needs and network with other MAA Members on the MAA Members Only Discussion Forum on Facebook.
Contact the MAA for more info about these programs!