William L. Sheridan
HALL OF FAME
William L. Sheridan, CAI, AARE, GPPA
2003 MAA Hall of Fame Inductee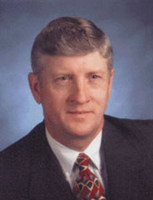 William L. Sheridan, CAI, AARE, of Mason, Mich., won the men's division of the International Auctioneer Championship during the 53rd International Conference and Show in Orlando, Fla.
An auctioneer since 1975, Sheridan conducts livestock, real estate and farm machinery auctions. He is the owner of Sheridan Auction and Realty Co., and he is a real estate broker and part of The Brokerage Land Company in Jackson, Mich. The firm is a statewide real estate marketing firm specializing in agriculture marketing and is affiliated with Schrader Auction Company of Indiana, one of the nation's leading authorities in marketing real estate through a multi-tract marketing system.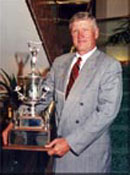 Sheridan has just completed a three-year term on the NAA's Board of Directors, a post he was elected to in 1999. He is also the 1991 bid-calling champion of the Michigan State Auctioneers Association. Sheridan serves as the president of the Michigan Livestock Marketing Association. He also served as chairman of Michigan's Beef Expo, one of the Midwest's largest beef expositions.
Sheridan is also a member of the Michigan Association of Realtors, the National Association of Realtors and the Michigan Cattleman's Association.