William J Stanton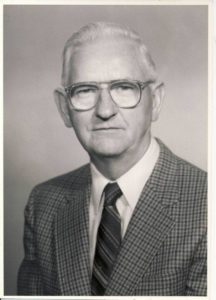 William Joy Stanton, 89, of Vermontville, passed away on May 8, 2013 at Woodlawn Meadows, Hastings , MI
He was born on May 7, 1924 to Asa and Alpharetta (Dingman) Stanton in Barry County, MI. In 1947 he married his first wife, Doris Dull, and to that union he had three children, Kathleen, Patricia, and Steven. In 1973 he married Shirley (Raymond) and they lived in Vermontville, Michigan.
Bill loved working as an Auctioneer, founding Stanton's Auctioneers in 1954. …when we began in 1954, we were the only Realtor/Auctioneers in the area at the time. We also handled insurance for a while but then we decided we wanted to focus on the real estate and auctioneering, said Bill on the company's 50th anniversary. It sure is an interesting business. Sometimes I wish I could start over and sell all that stuff again. In his leisure time he enjoyed fishing, especially the Canadian fishing trips he shared with his wife and friends.
Bill was a proud member of the 1st Marine Division of the US Marine Corps serving in Cape Gloucester, New Guinea, New Britain, Peleliu, Palau Islands, Okinawa, and Ryukyu Islands, and China during WWII.. He was a member of the 1st Marine Division Association, a Life Member of VFW Post 2406, American Legion Post 222, and the First Congregational Church of Vermontville. He was also a member of the Michigan and National Auctioneers Associations and the Michigan and National Realtors Associations.