Vernon S. Gerber
August 19, 1937 – November 27, 1999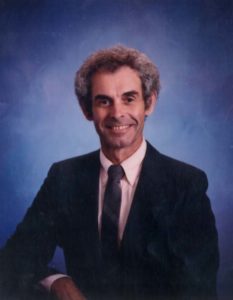 Vernon S. Gerber, 62, of Goshen, Indiana, passed away November 27 in Northwestern Hospital, Chicago, where he had been a patient for five weeks. He had been ill for the past four years with multiple myeloma and leukemia.
He was born August 19, 1937 in West Branch, Michigan to Emanual and Elizabeth (Stoltzfux) Gerber. On September 26, 1959, he married Karen Shantz in Fairview, Michigan. She survives, along with three daughters, Kelly (Mrs. Robert) Guinaugh of Iverness, Ill., Jacqueline (Mrs. James) Jenner of Vicksburg, Miss., and Tracy (Mrs. Chad) Klospfenstein of Goshen; seven grandchildren; and a sister; Eva (Mrs. Lee) Miller of Elkton, VA.
Mr. Gerber moved to Goshen three years ago from Mio, where he had lived since he was 3. He was owner/operator of Gerber Auction Inc., which he started in 1967 in Michigan. He was a member of Clinton Fram Mennonite Church, National Auctioneers Association and the Michigan State Auctioneers Association. For the past 30 years, he was head auctioneer for the Northern Michigan Relief Sale. He was active for March of Dimes in Curran, Michigan, and was board director of AuSable Valley Home, Fairview, Michigan.
Memorials may be given to Clinton Frame Mennonite Church's Activities Center Outreach Program