Steve Halchishak
MANCHESTER, MI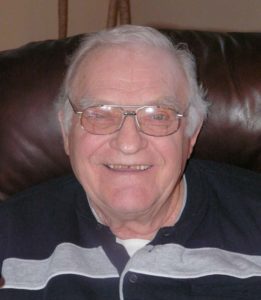 Steve Halchishak, age 83, of Manchester passed away Dec. 30, 2010, at home, surrounded by his loving family and Hospice of Lenawee. He was born Aug. 10, 1927, in Inkster, Mich., the son of Steve and Justina (Bulye) Halchishak. On Oct. 6, 1956, he married Shirley Olsen. She survives.
Steve was a farmer, a teacher in Manchester and an auctioneer. He served his country in the U.S. Army during the Korean Conflict and was a member of the Clinton American Legion, Post 176. Steve was a member of the Seventh-Day Adventist Church in Adrian. He was a member of both the Michigan State and National Auctioneer Associations.
In addition to Shirley, his wife of 54 years, he is survived by his children, Stephen Halchishak of Brooksville, Fla., Susan Drieberg of Loma Linda, Calif., and Sherri (George) Kapp of Clinton, Mich., 11 grandchildren, 11 great-grandchildren and numerous nieces and nephews.
He was preceded in death by his parents, Steve and Justina "Stella" Halchishak, and his brother, John.
Funeral services will be held at 11 a.m. Tuesday, Jan. 4. 2011, at J. Gilbert Purse Funeral Home, Adrian, with Pastor Allen Stump officiating. Burial will follow in Riverside Cemetery with Military Honors performed by the Clinton American Legion, Post 176. Visitation will be on Monday from 2 to 4 p.m. and 6 to 8 p.m. at J. Gilbert Purse Funeral Home, Adrian. Condolences may be offered online at www.pursefuneralhome.com