Hilbert Kuiper
(April 11, 1961 – November 16, 2009)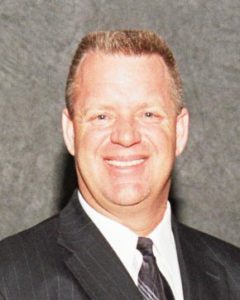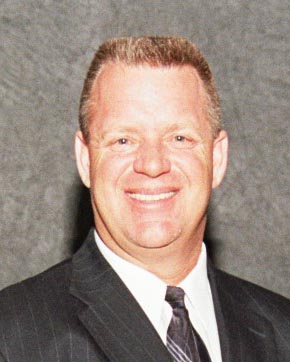 On Monday, November 16, 2009, God, in his infinite wisdom and tender loving mercy, took unto Himself Hilbert Kuiper, aged 48, of Hudsonville. He is survived by his wife and best friend Beverly (Dykstra) Kuiper and his children Rosanna and Stephen Bylsma, Hilbert and Melissa Kuiper, James Kuiper, Joanna and Raphael Neff, Thomas Kuiper, Suzanna Kuiper; his grandchildren Joel, Nathan, Morgan, Erika, Amber, Rebeka, Shelby, and Evan; his siblings Linda and Jim Kidder, Donna and Al Boven, Jay and Judy Kuiper, Daryl and Sharon Kuiper; his brother-in-law and sister-in-law Frank and Dawn Dykstra; many special nieces, nephews and cousins. He was preceded in death by his parents Hilbert and Marian Kuiper and his parents-in-law Frank and Virginia Dykstra. Hilbert was a deacon and a member of the Trinity Protestant Reformed Church in Hudsonville.
Funeral services will be held Friday at 11:00 a.m. at the Hudsonville Protestant Reformed Church with Rev. Rodney Kleyn officiating. Interment prior to the funeral at Jamestown Cemetery. Friends may meet with the family at the Hudsonville Protestant Reformed Church Wednesday 6 – 9 p.m. and Thursday 2 – 4 and 7 – 9 p.m. Memorial contributions may be made to the Trinity Protestant Reformed Church Building Fund or Covenant Christian High School.
The Michigan State Auctioneers Association sends our deepest Condolences to the Kuiper Family.
Hib Kuiper was deer hunting on Monday, November 16, 2009 with friends in Northern Michigan.  While spending an afternoon with friends after a morning in the woods, Hib collapsed as a result of a massive coronary event.  After extensive CPR and AED shocks paramedics were able to get his heart beating again only to have it stop again several times. Despite all these efforts, paramedics and doctors were not able to revive him and he has gone to be with his Lord and Savior.  Please extend your prayers of support for his family, friends and co-workers.
Hib was the 2004 MAA President and served on the board of directors for many years.  He was a great friend to the Auction Industry and will be sorely missed and thought of often.  Hib was only 48 years old.