MAA Buyer's Guide: CUS Business Systems, Inc.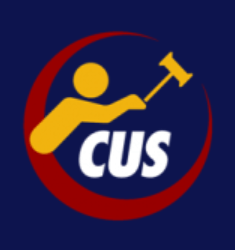 Contact:

Ellen Weintraub
5846 S. Flamingo Road PMB #3130
Cooper City, FL  33330
Phone: 954-680-6545
Fax: 954-680-6018
Email: info@cus.com or ellen@cus.com
Website: www.cus.com
Description: CUS has provided comprehensive software solutions to major auction firms and industry leaders since 1984. The full CUS Auction, Mail and Inventory System along with the InterLink Email & Online feature provides a complete suite to manage all aspects of your auction business. With our popular CUS Online Auction,  you can hold traditional on site auctions and online auctions using the same powerful software every day. All of your data is in one seamless system.
CUS puts it all together for professional auctioneers!
For more details, visit www.cus.com or contact info@cus.com.
Categories: Auction Software, Management Software, Web Design/Hosting
'05-16
Michigan Auctioneers Association
4529 Gibbs NW
Grand Rapids, MI 49544
Ph: 616/785-8288 – info@msaa.org