Robert Allen Gerhart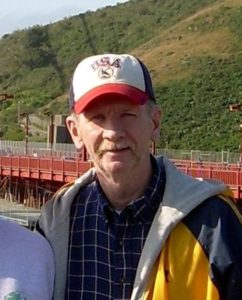 Born in Elkhart, IN on Jan. 16, 1947
Departed on Oct. 1, 2010 and resided in Climax, MI.
Bob Gerhart knew how to make friends and he knew how to be one; his warm, engaging manner was one of his greatest gifts. Bob journeyed through life meeting people, enjoying people, and – especially – talking with them. Robert Allen Gerhart came into the world on January 16, 1947 and grew up in Elkhart, Indiana. Fascinated by the art of auctioneering from toddlerhood, he listened to and learned from his auctioneer cousin, Winford J. Lewis. By four years old, "Little Bobby Gerhart" could do it himself.
A few years later, after wowing charity auction crowds with his fast-talking flair, eight year-old Bob became one of the youngest members ever inducted into the National Auctioneers Association (NAA). Bob's passion for auctioneering followed him for the rest of his days, but after moving to Michigan as a teenager, he met the true love of his life. He awed Janice (Meacham) Gerhart with his remarkable roller skating moves and the young couple eloped in 1965. Bob married Janice in Oklahoma at 18 years old and they celebrated their 45th anniversary in July. Bob was a loving "Dad" to more than 20 foster children over the years as he and Janice opened their warm home while raising their daughter, Rebekka, in the village of Climax. Bob loved camping and a good road trip! He visited many places including Nova Scotia, Massachusetts, Colorado, the Smoky Mountains and California, where Bekki's family lives.
Bob realized another dream when he and Jan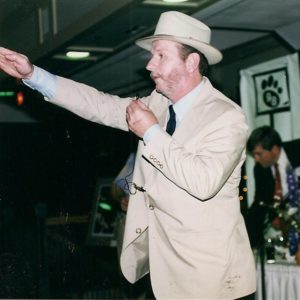 built their earth-bermed passive solar home south of Climax. He loved electronics, automobiles, animals, his lawn tractors and the wide-open spaces of country life. He was a loyal employee at Mead Paper Company in Kalamazoo for over 35 years, earning many years of perfect attendance certificates, and he later joined Duncan Aviation in Battle Creek. Bob left this world on October 1, 2010, surrounded by his loving family. He is survived by his wife, Janice (Meacham) Gerhart; his daughter, Rebekka (Gerhart) Hosken; his son-in-law Dan Hosken; his two beautiful grandchildren, Olivia (12) and Graham (8); his mother-in-law, Betty Meacham of Kalamazoo MI; his sister-and brother-in-law, Sherry and Don Hurlbut of Topeka IN; his brother-and sister-in-law, Rick and Sharon Meacham of Glasgow KY; and many loving nieces and nephews. He has been cremated.
Friends are invited to join the family at a joyous celebration of Bob's life on Sunday, October 17 at 2 p.m. at Scotts Community Center, 8450 South 36th St., Scotts, Michigan. In lieu of flowers, donations can be made to the Kalamazoo County Humane Society or the American Red Cross. Bob was a loving father and husband, and an adoring grandfather. His laugh was contagious, his enthusiasm for life infectious, and his smile unmatchable. Bob Gerhart was loved and will be missed. Arrangements by Langeland Family Funeral Homes, Climax Chapel, 205 E. Maple. www.langelands.com