Welcome to the MAA VIRTUAL Conference 2021!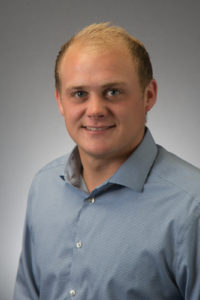 2020 has been quite the year, the MAA Board has had numerous meetings, and it seemed like each one had a change of plans with each Executive Order and restriction update. Each member has been working hard to meet the goals we set in place at the beginning of this year to make the conference a success. We are disappointed that we will not see everyone in person and network like we are accustomed to, but we are excited that there are still networking and educational opportunities that will be held through a virtual conference via zoom. The dates for this year's conference are January 28-29, 2021. If you need your real estate continuing education, Gwyn Besner will host it the week before on January 20. You will be able to attend and participate in the classes and interact with vendors through video or a phone number provided so you can listen. We will be counting on each of you to participate and help make the most of this virtual conference. I look forward to seeing each of you and hoping you can participate and take something from this year's conference.
This year's conference schedule has a great line up of speakers and classes. I hope you can find something that will help you and your business grow. This year's conference highlights include: Machinery Pete Auction Market Update and New Marketing Tools by Greg Peterson, The Last Cowboys- Is this the final drive for the American Bid Caller? by Peter Gehres, Tim Bos on Product Knowledge from the Antique Mall, Auction Law during Covid with attorney George Michak, tons of great info from Marketing Specialists John & Billie Jo Schultz, and Auction Logistics by Jack Christy Jr. There will also be virtual tours of Auction Facilities, happy hours, and a few more sessions of classes being added shortly.
You'll be excited to hear about a new opportunity available to many MAA Members with the newly approved Certified Michigan Auctioneer Program. Certification is in increasing demand in the asset liquidation industry. More and more clients are looking at accreditation to assess whether an individual possesses the experience and expansion of knowledge and skills to be best suited. Attorneys to financial institution loss mitigation departments are looking to hire the best-qualified professionals that have a combination of expertise, longevity, and professional credibility in their respected field.
Another key opportunity is that we hope that some of our members who typically wouldn't attend the live conference can join us online and share their experience. It opens up an opportunity to invite non-members and auctioneers from other states to join us for a quality conference. Because of the less expensive virtual component, we were able to significantly reduce the event's cost, making it even more affordable for all to attend. We've also extended those same rates to non-members, employees, and guests so everyone will have the chance to participate. This was done in hopes that those who haven't been able to afford to come may participate and hopefully become part of the association.
Be sure to register for the classes and check-in as we update the speaker schedule and courses in the following weeks as some details and courses will be added and updated. We are excited for the online fun auction this year, so make sure to check that out and bid on the great items that will up for auction. We look forward to seeing all of your smiling faces on the computer screens!
Jordan Miedema
MAA Vice President

January 28-29, 2021
Conference will be broadcasted on ZOOM!  
Mark your Calendars!
Registration & Forms:
Online Registration is OPEN! Click HERE to Register ONLINE!
Want to see who's registered?  Click HERE for the registration list. (Note: Preconference Real Estate Class Registrations not included in this list)
Want to Exhibit and/or Sponsor an event at the MAA Conference?  Download the Exhibitor/Sponsor Packet here!