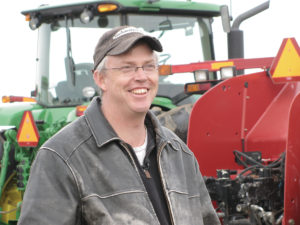 Greg Peterson
"Machinery Pete"
Rochester, Minnesota
Greg Peterson (Machinery Pete) has been tracking auction sale prices on all types of farm and construction equipment since 1989 and has worked with over 1,100 auction firms throughout North America to compile over 1M actual auction sale prices. Pete has written national column in farm magazines since 1992 and has been with Farm Journal and Top Producer since 2013. Machinery Pete does weekly Monday segment on AgriTalk radio show heard on 100 Midwestern ag radio stations and is now in Season 8 of the Machinery Pete TV show which airs weekly on RFD-TV cable channel + on 50 regional TV stations around the U.S. and is seen in 200,000 farm households weekly.
www.MachineryPete.com web site went live March of 2000 and is currently the 2nd largest web site for farm equipment for sale in North America with over 100,000 equipment items listed for sale. Machinery Pete, LLC business offers uniquely powerful targeted marketing tools to auction firms, farm equipment dealers, equipment manufacturers and private sellers to help them effectively and economically reach their target farmer audiences. Pete has built a large, loyal and growing social media ag following (250K+) on Facebook, Twitter, Instagram and Youtube, doing multiple daily posts going back to August 2009. Peterson lives in Rochester, MN with his wife of 31 years, Jacque. They have 2 daughters, Meghan (29) and Josie (27). The Petersons also have 2 helpful Schnauzers….Bertie (2) and Pearl (1).
Seminar: Machinery Pete Auction Market Update + New Marketing Tools
Greg Peterson is the "Go To" for the Farm Machinery Auction Market. Pete brings it all with entertaining & up to date information on current and upcoming market trends.