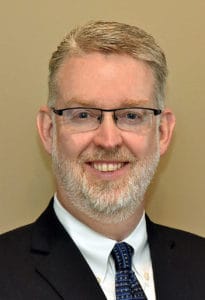 Bradley A. Stoecker, MBA, AMM, CES
Epic Auctions & Estate Sales
Dimondale, MI
Brad Stoecker, current president of the Michigan Auctioneers Association is the owner of Epic Auctions and Estate Sales, which he and his wife Rachel purchased 2.5 years ago. Epic is a general estate sale and auction company, providing estate settlement and real estate auction services throughout Michigan. Brad is a 2004 graduate of the Reppert School of Auctioneering and holds a Masters of Business Administration degree from Michigan State University. He holds the NAA AMM and CES designations and has finished the requirements for the AARE designation. Brad will attend his 3rd year of CAI this spring. Brad is a licensed auctioneer in Indiana and holds his Michigan Real Estate Broker's license.
Seminar: Tech Gadgets, Tips & Tricks for Online & Simulcast Auctions
Being a guru of Simulcast Auctions, Brad will discuss what he's found to be the best tech gadgets to get you through the day and navigate the Online World. He will touch on what he uses as his Online Auction Tech, from simulcast to virtual to multiple platforms, with or without live crowd and integrating technology. He will discuss tips and tricks of the multiple platforms, including everything from what you need for auction day, led lighting, headsets that you need, running with no power, etc. As Brad says "In today's world with everything available, there's no excuse for bad pictures with bad lighting."
Brad will be broadcasting his session on location from Kraft Auction Service's Anniversary Auction. His session will also include a virtual tour of the new facilities and give an inside view of this huge undertaking of an auction.