Jason Hallberg
Hallberg Auction LLC
Buffalo Center, Iowa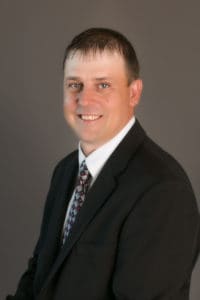 Jason Hallberg has conducted over 150 farm machinery, industrial equipment, and classic car auctions along with over 500 auctions of other kinds and sells over 2,000 pieces of machinery and 10+ pieces of real estate each year. He's been a top producing real estate agent selling over 75 properties a year and being a part of over 750 real estate transactions in Iowa and Minnesota. Conducting and consulting for machinery and real estate auctions in Iowa, Minnesota, Wisconsin, Illinois, and Missouri, Jason is appreciated by many peers in the industry as an expert on machinery, and residential real estate valuation and marketing.
He is currently the President of Continental Auctioneers School. Jason has completed the course work and is a Certified Personal Property Appraiser. His appraisal skills are sought after by many banks and legal counsel. He lives in Lakota, Iowa with his wife and three children. He's been an award-winning Rodeo Announcer and has given sales training presentations to some of the top corporations in America. Jason is a very active auctioneer conducting and working 100 plus auctions a year and is a vocal advocate of the auction method of marketing.
"How to Pick a Winner" Selling Residential Real Estate at Auction
This course covers the ABC's of Residential Real Estate at Auction, including choosing the right property, setting seller's expectations, and delivering a time sensitive market value.