Shannon K. Mays, CAI, AARE, BAS
International Auctioneer Champion
El Dorado Springs, Missouri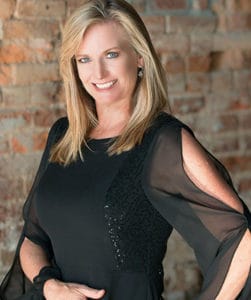 International Auctioneer Champion, Shannon Mays, is both a World Wide College of Auctioneers Instructor as well as an instructor for the Professional Ringmen's Institute. With over 33 years in the business, she has presented a variety of seminars on both state and national levels. Her history includes both residential and commercial real estate and personal property including but not limited to automobiles, cattle, equipment, and antiques. Shannon travels coast to coast raising millions of dollars as an auctioneer, ambassador and ringman. Her partnership with Scott Jones and Dan Campbell have propelled Raising Paddles to over 200 events yearly.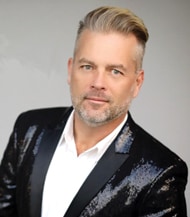 Scott Jones, CAI, BAS
Raising Paddles Fundraising Auctioneers
El Paso, Texas
Scott Jones' experiences as a Professional Auctioneer, Real Estate Broker, and Benefit Specialist have given him a rich background, from selling a single item to participating in auctions containing large numbers of donors with results exceeding hundreds of thousands of dollars. Scott is honored to present to your membership as an Auctioneer, Event Consultant & Fundraising Ambassador. Scott proudly represents the NAA as a 2018 Certified Auctioneer Institute grad and as Benefit Auction Specialist. Scott is one of three partners in the Raising Paddle Team, a preeminent fundraising firm that conducts over 200 fundraising events a year nationwide. Scott has been an auctioneer/ringman for 17 years and helped raised over $50 million for non-profits.
Turn your Ringmen into Fundraising Ambassadors!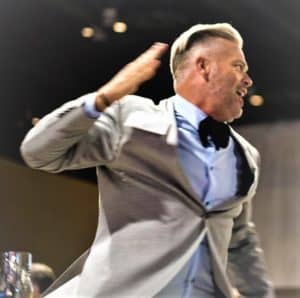 Generate more revenue for your auction company, gross more money for your client and land future clients! Skilled and trained Ringmen literally pay for themselves. Train yours to add to your auctions bottom line while enhancing the image of your company or organization. Ringmen are no longer bid spotters, they're Ambassadors! The skills we teach are effective in all aspects of the auction world. We invite you to bring your staff to this interactive seminar and start turning Assistants into Ambassadors and spectators into clients.