AUCTION!
Thursday, January 31, 2019 * 7:30PM
Michigan Auctioneers Association Annual Conference
Mt Pleasant Comfort Inn & Suites
2424 South Mission, Mt. Pleasant, Michigan 48858
Phone: (989)772-4000 * www.mtpcomfortinn.com

This is our Annual Benefit Auction to Help Raise funds for the MAA for the year!  Please Bring Items to Donate!
Items already donated:  
MAA Commemorative Pottery, Sponsored by Epic Auctions & Estate Sales
1 Day Snow Shoe Hare Rabbit Hunt with Beagles, Northern Michigan, Donated by Yoder Bros Auctioneers
Auction Advertising Certificates
Lloyd Braun Memorial Whitetail Deer Hunt, Ann Arbor, MI, Donated by Joyce & Brian Braun
Duck Creek RV Resort Package, Donated by Chuck Ranney
Guided Pheasant Hunt with dogs in Buckley, MI, Donated by Grant Cole
Shipshewana Auction Tour & more! Donated by Willis Yoder
1000 Gold Level 5.75″x11 Postcard Certificate, Donated by Shearer Print & Digital Marketing
Certified Piedmontese Beef Gift Card, Donated by AuctionTime
MAA Corn Hole Game Donated by Kevin Burr
$100 Gift Certificate for Bavarian Inn Restaurant & Cheese Haus in Frankenmuth, MI, Donated by Gerry Hecht
$500 Gift Certificate for Marketing or Event Fee, Donated by Proxibid
Now Accepting:
Hunting & Fishing Packages * Dining &/or Theater Packages
Your Unique Creations * Electronics * Sound Systems * Golf Outings * Sporting Goods * Newspaper Ads * and Other Great Items & Adventures.
*Even if you can't attend, you can STILL DONATE!
Let us know and we'll arrange to have it picked up!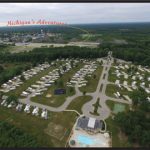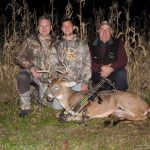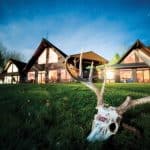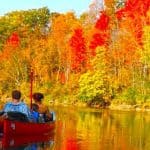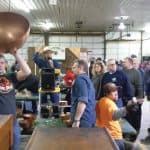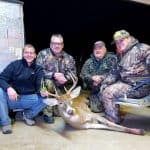 We are counting on YOU, the Membership of the MAA, to supply this FUN!  Also, get your Local Newspapers to donate advertising space (the size you use).  Guarantee them that they will bring face value (be sure to bid them to face value even if you have to raise your own bid).  WIN – WIN – the local newspaper gets a chance to help out at our organization while getting exposure to the entire state association.  It doesn't cost you any more than it would have anyway.  Tell your newspaper to send you coverage area maps for promotion.
All Donations to the MAA Benefit Auction help the Michigan Auctioneers Association provide great programs and support to the Auctioneers and Auction Industry in Michigan. A successful Benefit Auction helps the Association keep costs down for all members including Membership rates and Convention Registration Rates. Any and all donations help. Even if you can't attend the convention, you can still donate. Just Contact the MAA Office for details on how you can help.
See Conference information for Competition Requirements.
More info at FindMichiganAuctions.com
Download the donation form HERE