Annual Conference 2023 – Mike Fisher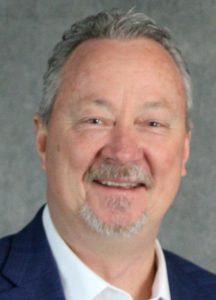 Mike Fisher, CAI, AARE, ATS, BAS, GPPA
National Auctioneers Association
Gadsden, Alabama
Mike has been in the auction business for 23 years and is the owner of Redfield Group Auctions, Inc. He graduated auction school at Jacksonville State University where he also attended college. Mike has earned multiple designations from the NAA including CAI, AARE, GPPA, AMM, CES and BAS. He is a licensed auctioneer and real estate agent in most of the southeast states and has conducted auctions in over 40 states, Mexico and the Bahamas.
Mr. Fisher is currently a Board Member for the National Auctioneers Association and is a Governor appointee to the Alabama State Board of Auctioneers where he serves as Vice Chair. Mike has been an instructor at the Certified Auctioneers Institute and presented at many state association conferences. He is currently an instructor for the Certified Estate Specialist designation and Co-Chair for CAI Next in 2023. Mike is a past President of the Alabama Auctioneers Association and is also a member of their Hall of Fame
Mike resides in his hometown of Gadsden, Alabama with his wife Cindy Fisher and works with both his wife and son, Justin Fisher at Redfield Group Auctions, Inc which they started in September of 2001.
A Fair Deal Is a State of Mind
If I told you that I would pay you $1,000 per week to text me once per day and give me the weather forecast, would you think that is more than fair? You would until you found out that I was paying someone else $2,500.00 per week just to text me on Sunday. Buyers and sellers are no different. This session discusses establishing the low reserve and maintaining a seller's expectations while keeping their confidence throughout the process. Starting with the initial sales call and going through auction day, we will explore many ways to maintain your client's trust while working on their expectations.
Partnering For Profit
This presentation is structured around partnering with other auctioneers and real estate agents to increase revenues and profits. So, you have never sold a luxury home, $25,000 diamond, baseball collectibles valued at $250,000 or a collection of 350 guns? Why walk away from this business or worse yet, why go into the presentation without the experience and knowledge with you. We will explore multiple ways to build and profit from partnering.