Annual Conference 2023 – Mike Brandly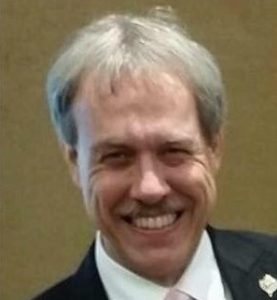 Mike Brandly, CAI, CAS, AARE
Brandly & Associates, Inc.
Groveport, Ohio
Mike Brandly began his auction career in 1979. He is president of Brandly & Associates, Inc. and is an associate and Auctioneer for Keller Williams Greater Columbus, a large real estate brokerage based in Columbus, Ohio. Mr. Brandly's appraisal company completes over 150 appraisals per year for Probate, Civil and Bankruptcy cases. He holds a weekly auction at his facility in Groveport, Ohio, a twice-monthly car auction for Goodwill Columbus (Ohio), various on-site auctions and other special-event auctions throughout the United States.
Mr. Brandly is a graduate of the Certified Auctioneer Institute (CAI). He also holds the CAGA appraisal designation as well as the AARE real estate designation. He is a Former Director for the Ohio Auctioneers Association as well as a member of the Indiana and Kentucky Auctioneer associations. Mr. Brandly is a Life Member, Beginning Auctioneer Advisor and Presenter for the National Auctioneers Association.
Mike is Executive Director of The Ohio Auction School. His other teaching responsibilities include frequent Real Estate and Auctioneer CE classes and seminars for Ohio, Indiana, Kentucky, Michigan and West Virginia post-licensure. He serves as Adjunct Faculty for Columbus State Community College after serving as Adjunct Faculty for Hondros College from 2003-2008. Mike is an instructor for the Certified Auctioneers Institute and is also approved by the Ohio Supreme Court as a Continuing Legal Education instructor for attorneys.
Auction Verdicts
The class takes auctioneers through key United States Supreme Court and state supreme court cases involving auctioneers. Attendees leave with both court decisions and rules and procedures that can be immediately implemented at home.