Annual Conference 2023 – Bryan Knox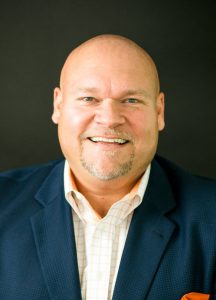 Bryan Knox
International Auctioneer Champion
Gardendale, Alabama
Bryan Knox is broker and owner of Knox Realty and BCK Auctions based in Gardendale, Alabama and specializes in residential and commercial real estate sales as well as real estate and benefit auctions. He has been active in both industries for over two decades. He has a passion for real estate and making the deal happen. Bryan recently completed 10 years of service as Director and subsequently Chairman of the Board of the Alabama State Board of Auctioneers, the licensing entity for auctioneers in the state of Alabama. Bryan is a two-term Past President of the Alabama Auctioneers Association and has also proudly served on the Board of Directors of the National Auctioneers Association. Bryan has also served on boards for numerous faith-based non-profits and has also served as President of the Gardendale Chamber of Commerce. He is currently serving his first term on the Gardendale City Council.
In 2007, Bryan was named the International Champion Auctioneer and served as Ambassador for the auction industry. Subsequently, Bryan has appeared in commercials for networks like Comedy Central and History Channel and was chosen as the auctioneer for History Channel's television series "Real Deal".
"As an auctioneer, the fact that something I say, or the body language I use, or the look I can give can cause someone to bid one more dollar, a 1,000 more dollars, or even 100,000 more dollars is what makes my job exciting and gets me going every day"
Real Estate and Overcoming Obstacles
We will take a look at current real estate trends; challenges and how auction firms and traditional brokers can work together in this ever-changing market.
Bid Calling Tune Up
Calling numbers expediently is only half of the equation. We will work at fine tuning our chant by looking at breathing, voice inflection, body language and making the connection with your audience.
Auctioneer Ethics
Webster's defines ethics as "a set of moral principles: a theory or system of moral values". Our personal ethics can be influenced by many different factors, as can our professional ethics. We will look at a number of professional ethical situations concerning the auction industry and have the class participate in discussing those situations.