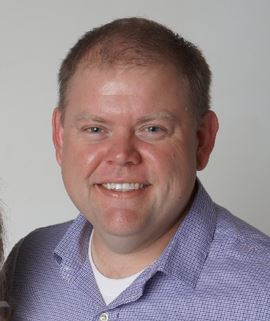 Kirk Witcher, CAI
Witcher Auctions
Wynne, Arkansas
Kirk Witcher is a second-generation Arkansas Auctioneer. He graduated from Missouri Auction School in 2006 and shortly thereafter and became a partner in the family auction business that was started by Kenneth & Vicki Witcher in 1972. Kirk was named the 2013 Arkansas bid calling champion and the 2016 Arkansas Champion of Champions as well as winning numerous marketing awards over the last several years. He was a 2020 state ambassador for the NAA and currently serves on the Arkansas Auctioneers Association Board of Directors as Secretary/Treasurer.
Kirk completed the CAI Designation in 2021. He is the owner of Witcher Auctions in Wynne, Arkansas, specializing in the sale of farm equipment, heavy construction machinery and real estate. Kirk also conducts numerous benefit auctions every year for local organizations. After rejoining the family auction company in 2006, Kirk began aggressively pushing to grow the family company and learning to use technology available to reach new buyers and sellers, streamline the auction process and bring the business into the 21st century leading the charge to re-establish the company's brand and begin recapturing market share. In 2007, Witcher Auctions was one of the first companies in the Mid-South to begin simulcasting live auctions online and conducting online-only auctions and has since increased annual sales by over 500%, established a new permanent auction yard in Wynne, AR with regularly held auctions. Kirk and his wife Amanda reside in the hills of eastern Arkansas with their children, Christopher, Caroline, Anna, Rosie & Tate.
Betting on Yourself for Success
A practical approach to identifying goals and reaching them in the auction industry and in life.