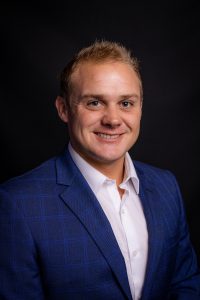 Dear MAA Members, family, and friends,
We are excited to be back in person in Mount Pleasant and to see you all face to face again this year! The board has been busy completing the goals we set in February in preparation for the 2022 Winter conference. The dates for this year's conference are January 26-28, 2022. We will once again be looking forward to the networking, educational opportunities, the auctioneer and ringman championships, marketing awards, and the Hall of Fame induction.
This year's conference schedule will be different from previous years. This year we will be having the Presidents Banquet on Thursday night and the Michigan Auctioneer Championship, Ringman Championship, and Fun Auction on Friday night. We have a great lineup of speakers and classes this year and hope you can find something to help you grow personally and professionally. This year's conference highlights include Ben Whiting speaking on "Connecting like a Mind Reader" and "Communication Skills Breakout Session". We are excited to have Ben joining us this year. He comes highly recommended and is a great presenter and will have something you can take away to help you connect and communicate with your clients! Kirk Witcher will be presenting on "Betting on yourself for Success". Wade Leist will be "Sharing his Secrets on Benefit Auctions", Rich Schur- "Risks Surround you- Be Prepared". George Michak will be joining us again and will be talking about "Bidder Terms and Conditions", "Title, Possession, and Risk of Loss", and "Buyer premium litigation". We will also have a great panel including Rick Montgomery, John Bippus, Bill Sheridan, and Sid Miedema and they will talk about "How to Prepare for an Economic Downturn".
We are accepting sponsorships at many different levels and anything you can do to help is greatly appreciated! Be sure to register for the conference, sign up for the competitions, and bring your items for the fun auction and marketing competition. We are excited to see everyone again this year and look forward to another great conference!
Jordan Miedema
MAA Vice President
---
Annual Conference 2022
Mark Your Calendars for the MAA Annual Conference!
January 26-28, 2022
Mt Pleasant Comfort Inn & Suites
2424 South Mission, Mt. Pleasant, Michigan 48858
Phone: (989)772-4000 * www.mtpcomfortinn.com
Deadlines:
Early Bird Conference Registration: January 7, 2022
Hotel Room Block Cutoff: January 10, 2022
Website/Social Media Marketing Category Deadline: January 14, 2022
Scholarship Entry Deadline: January 14, 2022 5PM
Marketing Competition Deadline (other than Website/Social Media and New Member) Deadline: January 27, 11AM
Michigan Auctioneer Championship, Michigan Ringman Championship Entry Deadline: January 28, 2PM
MAA Benefit Auction Donations Deadline: January 28, 11AM
Registration & Forms:
Online Registration is OPEN!  Click HERE to Register!
Want to see who's registered?  Click HERE for the registration list.
Want to Exhibit and/or Sponsor an event at the MAA Conference?  Download the Exhibitor/Sponsor Packet here!