Annual Conference 2022 – Ben Whiting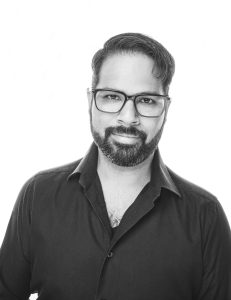 Ben Whiting
Keynote Speaker
Traverse City, Michigan
Ben Whiting achieved international success as an award-winning magician and mind-reader by creating an atmosphere on stage where the impossible was possible and where human connection had no limits. As an entertainer, he's performed in over 30 countries, had multiple television appearances, and his clients include the likes of Crystal Cruises, Oprah's HARPO studios, and Facebook.
Recognizing his passion for helping others in their careers and day-to-day lives, Ben began focusing on keynote speaking and leadership development in 2016. Shortly thereafter, he delivered his first TEDx talk and was hired by a leadership development firm to deliver leadership training around the globe.
Today, Ben runs his own consulting firm employing magic and entertainment as a tool to teach and inspire, while avoiding death by PowerPoint. He's been featured in Entrepreneur Magazine, the New York Times, and was voted Red Hot Best Corporate Entertainer and Presenter by Traverse Magazine. His clients have included HubSpot, Amazon, and American Express.
Connect Like a Mind Reader™
Before you can lead, motivate or influence, you have to know how to connect—and connect authentically. It's why one person can read a book on sales and triple his/her numbers, while another can read the same book and come off as awkward or "salesy." The good news is: connection is a skill that can be learned. In this fun, memorable and meaningful keynote, Ben will use his background as a corporate mentalist to teach strategies and principles used by mind readers around the world to quickly relate and create profound connections with their audiences, and how these skills can be applied to everyday conversations. This helps you connect with friends, colleagues, and customers to achieve better results through better communication, while having a lot of fun!
Communication Skills Foundation
What's the difference between a great idea communicated poorly and a poor idea? Most would say there's no difference at all, but the reality is there's huge loss in value when we can't communicate valuable ideas. Only 10% of what we communicate is in our words. The majority of what we communicate is in how we say those words and in our body language. Ben will use his background in theatre and corporate entertainment to make sure the value your team offers is clearly understood by anyone who communicates with them.